The VENTURA Alfa Romeo C6 2500 Spyder circa 1950. At 16 1/2″, it is longer and a bit more awkward than the Ventura Alfa Romeo 14 1950 1900 Sprint touring car that was issued in a variety of color combinations.
To my knowledge, only this Spyder model was ever plated. Itappears to be one of the largest and most imposing chrome-plated items found in this category. Ventura made a very limited range of only several model cars and all are extremely rare, especially in near to mint condition. The author must thank famous Italian collector/dealer, Matteo Bruno, without whom this car, in this condition, could never have been displayed by the author. Text and picture from Antique Toy World, Nov. 2006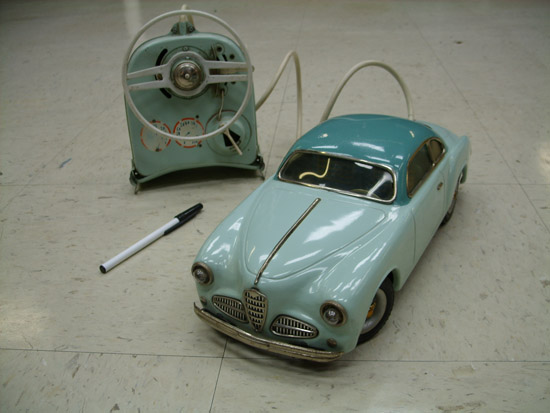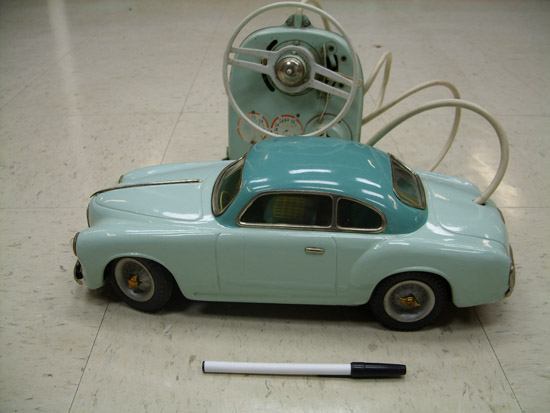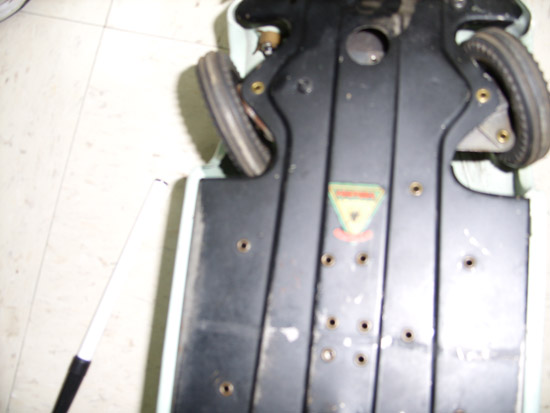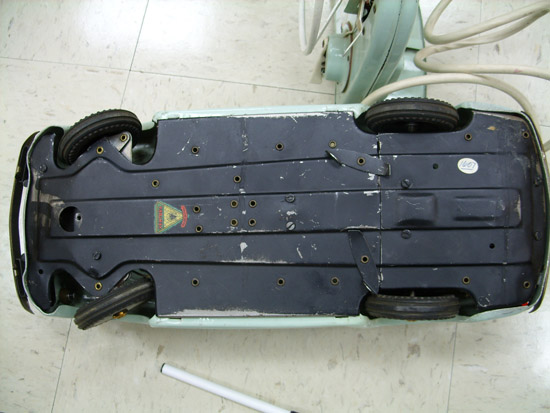 Picture courtesy of Rolf R, a European collector, from his collection.