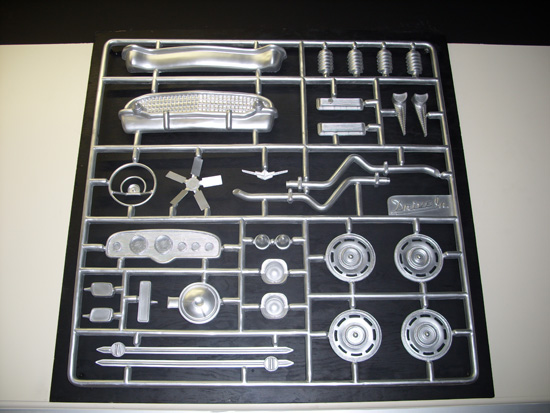 Information about Jellio Design and it's founder, Mario Maricano. The piece in the toy museum is called Drive In. Before Drive In, we did have a very similar piece called Turbo.
1. When did you start Jellio? Who's behind Jellio? How did you come up with the idea for the company? And why?
A: I've been decorating my own apt in a fun, eclectic manner for many, many years. Eclectic because it's interesting, and it's great when you don't have alot of money. (Pull two pieces of furniture off the street, put them in your apt, and you've got eclectic.) Regarding the 'fun" part, I think the first toy I "displayed" was one I found at a flea market, back when I was 21 or 22. It was one of those battery-operated bartenders that mixes, pours and drinks a cocktail, and his nose turns red…just a ten dollar item, but it always made me smile, And whenever I had people over, they would play with it and ask where I got it. That led to me decorating various apts I've lived in with fun, nostalgic items…Carnival punks (the dolls you knock over at county fairs), Carnival Wheels (I've displayed four or five on a wall at one time), gumball machines, vintage wind-up toys, penny arcade machines, etc. Mixing these items in with more conventional home furnishings made the whole apt that much more interesting. It said alot about me, and what I like, and it was fun. And for several years, friends have said they liked that way of decorating a home, and I should find a way to turn it into a business.

Jump ahead to March of 2004…I had just come back from living in Chicago for a couple years, and I wanted to see if my friends were right, so I decided to create a website where I could sell alot of the items I used for interior design, but almost exclusivly focusing on the vintage items…the carnival wheels, gumball machines, etc. I wanted to include just one section of "originals" that featured NEW furniture incorporating a vintage item in the design (like the robot table). I met With a friend of mine, Chris Lenox, to discuss the idea, because I would obviously need help creating the site. Chris really liked the concept, and he thought it would be a fun design project, but from the beginning, he zeroed in on the "originals" section of the site, and told me that's where this idea could really take off. I actually was more focused on the vintage items, so we agreed that Chris would help me with Jellio.com, but we'd partner on the Jellio Originals idea, to see where that would go. And in less than a year, we redesigned the site to just focus on the orginal items, as that was where most of the interest was.
2. You mentioned that you were called Jellio at college – why? Why name your company after your nickname?
A: Old fraternity nickname. (Fiji and Colgate U.) Alot of us had nicknames, and I guess Jellio was easier to pronounce than Mario. Why name the company after it? Well it's me, and it's definitely a fun name. And fun is one of the main ideas in our work. We're hoping our designs put a smile on people's faces, so a nonsense name like Jellio seemed appropiate. (Seems to have worked for google and yahoo!) Oh, and jellio.com was available.
3. Why toys? Why these toys in particular? what's your own favorite childhood toy? How many pieces do you offer at the moment? How often do you introduce new designs?
A: It's all about memories. Remembering something fun from your childhood puts a smile on your face, and it brings a sense of comfort, probably making people remember a time when things were simpler, etc. They're something we ALL can relate to. And from a home furnishings point-of-view, the great thing about toys is that there are really great design elements built right into alot of the classics, that EVERYONE responds to…the shape of a slinky, the pattern of lit pegs from a lite-brite, the red frame of an etch-a-sketch…the list is actually endless. And these design elements act as great starting points for alot of our ideas. We actually have so many ideas, it's a question of editing down to the ones we like best, and those we believe will have the most appeal.

Regarding our current line of items. Right now, we have about 20 different products for sale, and we plan to introduce new items twice a year (spring and fall). As for my favorite, it was a Peanuts toys – a Snoopy doghouse that flys in a circle and knocks down the red baron, and yes, I do own a vintage one.
4. Where are the pieces made? What materials do you use? How do you source your materials? How exclusive are the pieces? (ie are most of them limited edition, or do you have some pieces that are standard?) Where are they sold – exclusively online or in a store, too?
A: I have to say, for two guys who have worked in the advertising industry for the past dozen years, finding manufacturers has got to be the hardest part of the job. Two issues…we're not dealing in huge quantities, and we're obviously trying to keep the prices down, so it's been a real challenge. Right now, we have a small group of vendors we work with, and they're all in the northeast. We started with acrylic items because they were easiest to produce. Also, there has been an acrylic resurgence in home furnishings for a while now. It may have started with Philippe Starck's ghost chair. And the ghost candalabra that sold out at the MOMA store last year was very cool. We're currently working on several new items, in a range of materials. Most will be mass-produced, but I think we'll keep a small line of limited-editions. (Turbo was great for getting our name out there) And they'll be for sale online, in our studio, and we've been approached by several retailers.
5. How do you gauge which original pieces will translate well to an adult environment? How do people tend to respond to pieces? Which piece is the most popular? Are people wary of having childhood toys in their grown up space? How do you persuade them that they won't look Peter Pan-esque?!
A: When we're going through the concepting process, that's always one of our first concerns. (Ok, it may look incredibly cool, but how will it look surrounded by other furniture?) we just take that into consideration as we're generating new ideas. As far as the response, it's been amazing from the start. We're getting the exact comments we were hoping to from the beginning…"It takes me back", "I can't help smiling", etc. We're actually working on feedback portion of the site, with quotes from buyers, and pictures of the items in use.

Regarding popularity, the candy table has been the most successful item (An acrylic table with a surface container filled with children's squirt guns. All grouped together, they look like rock candy from a short distance.) Other popular items have been the cube, lite and attack tables. The ViewMirror has also been popular. Regarding having a childhood item in an adult evironment, we have a very clear opinion on that, and we put it on the website. We don't think anyone should be filling up their apt. with our items. You don't want to live in a toy store. But just one or two of the Jellio pieces work perfectly to bring a sense of playfulness into a home, and really says something about the owner. We don't want anyone coming across as twelve years old, but displaying just a bit of the kid inside you can go a very long way.
6. Have you ever deemed a toy unsuitable for reproducing? Which, and why?
A: Sure, lots of them. I think it comes down to whether or not there's a classic shape or element that we can build from. And then, what piece of furniture does that lend itself to. But that's the fun part, figuring out what works and what doesn't. Examples? I suppose I don't see us designing an easy-bake oven nightstand any time soon, or a gnip gnop coffee table. But you never know.
7. Do you run into copyright issues with any of the original manufacturers? You were very clear that we can't refer to the cube box as a Rubix… Have you ever heard from any of the original makers? What are your feelings about the ethics surrounding your designs?
A: We've had a couple ideas where we wanted to use the entire toy, in the same shape, color, etc, as the basis for the product. In those cases, we would always go to the original manufacturer to license their product. Here's one example. It was one of the first ideas we had, and we thought it could be huge…a Twister rug, same size, colors, etc. (someone actually markets a Twister duvet cover in Europe) We approached Milton Bradley, and they, unfortunately turned us down because it could interfere with sales of the game, which we ABSOLUTELY understand. We're not here to compete with any of the original toy manufacturers. They were the companies that gave us hours of enjoyment when we were young, so if anything, these items are meant to be a tribute to the classics of our youth. There are contemporary artists who play in the same space. Jeff Koons comes to mind, with pieces like his Balloon Dog. A classic childhood icon, cast in stainless steel. To me, it says something about the permanence, and the perfection, of the idea of childhood innocence. We'd like our products to be constant reminders of the things that gave us so much pleasure growing up. And to be prefectly honest, the holy grail would be if the excitement generated by our work led to a jump in sales for the original toys. Nothing could be cooler than that.
8. Is your own house full of your own designs? Which is your personal favorite?
A: My apartment basically looks like a toy store on steroids. It has to be, because it's also the Jellio showroom. But I will admit, it's always a treat when someone walks through the front door for the first time, and tries to soak it in all at once…instant permam-grin. As for my personal favorite, we're actually working on it now, and it will come out in the Spring! "Turbo Master"

Material of the Master: The Turbo master is about 20 pounds lighter than the limited edition set. The master was only used to make molds from. It is a light weight glass-bead-filled polyurethane. 1/4 inch diameter aluminum rod is placed throughout the master to allow it to withstand the molding process. The much heavier aluminum-filled polyurethane used in the Limited edition set was used to eliminate the time intensive armature that was used to make the master.
Front Grill: It is a solid casting. This was ultimately changed to a vacuum formed piece do to its excessive weight. The grill is the
original casting that was used to create the vacuum form mold for the edition of ten. Because it could not be molded into the vacuum form piece, the metal grating was individually hand cut to fit each piece and was only used for the limited edition set. The master never had the grating in the grill at any point of the molding process. We never thought about putting it on.
Condition of Turbo Master: The back was left somewhat unfinished. The entire piece was adhered to a backing plate to make the mold. The back still has traces of where each of the separate pieces were attached. We were lucky to have the piece come out of the mold in a couple of large pieces. It was put back together and repainted at our Brooklyn studio after the set of ten were finished and delivered.
Color of Turbo Master: The silver color is different for several reasons. The master was originally sprayed in a primer white for
molding. When it was returned to us, we sprayed it with the silver that is now used for "Drive In". We discovered a new painting process during the production of the first Limited Edition Turbo pieces. To keep the ten numbered pieces constant we chose not to change the color until we came out with "Drive In".