If you have any information on this model, please contact us!
Pictures of body shell
Copies of e-mails and various text during research. Please help with any additional information on source, value, etc.
All metal except for the radiator, which is wood, and the rubber tires. Excerpts from emails between various parties with discussion About the model:
I'm finally able to get you some information About the Ponton pictures you sent me in April/May. It is a bit of a puzzle apparently.
I'm told by Mr. R. that you seem to have there a "master" model which must have been made by an unknown Company or master-maker, and which did not go into production. By the looks of it, your item must be in the scale 1/12, most likely to be reduced for production to scale 1/18. It was definitely not produced for REVELL; far too many details are different from their model.
It is possible that this master model was put up for sale simply because an actual production of a model did not take place (perhaps because another manufacturer – such as Revell maybe – released one first ??).
Mr. Rittmann is trying to get some additional information, which, if he is successful, I will pass along to you immediately, of course.
It makes perfect sense that this would have been built by one of the model companies, as a prototype or mold, etc. That would explain the removable susp, etc. It is likely quite modern (my opinion), last decade. I bet if you went to a model store or on the net, you can find this model, in a smaller sale, with the same features as the one offered. But just my theory.
"From a reliable source, I've been informed that with a 99% likelihood, the model Mr. Sturgeon sent us the pictures of has been made by SUN STAR.
Unfortunately REVELL was faster, and thus SUN STAR abandoned the project and ordered the prototype destroyed…….which it obviously hasn't been!"
Copies of emails and various text portions doing research please help with any additional information on source, value, etc. The body and chassis do not match, and are for sure not intended to match. they are slightly different scales. we have some information on the body, MAYBE, read below, but never have been able to discover any information about the chassis.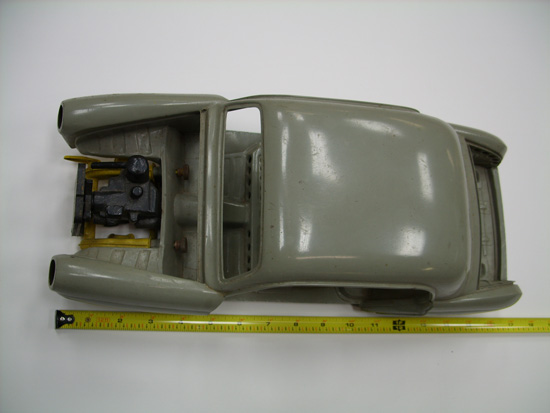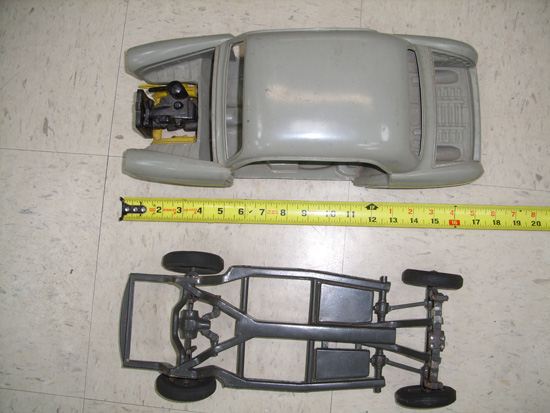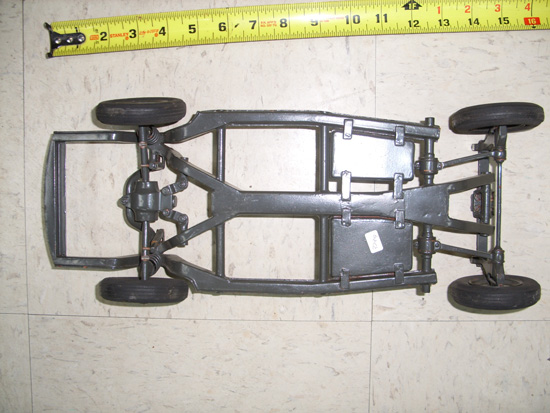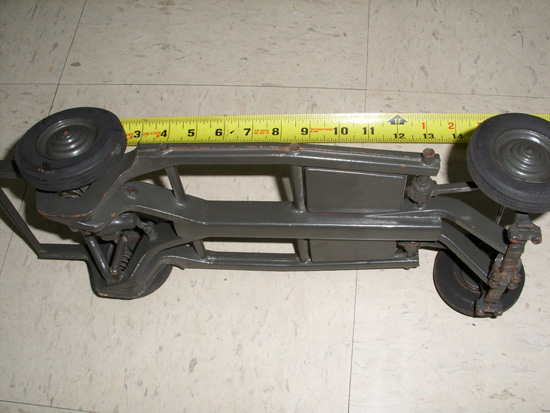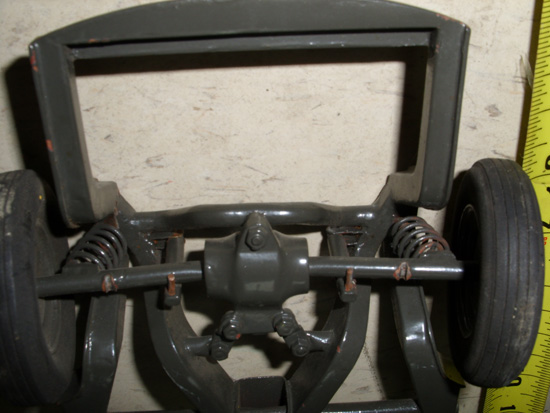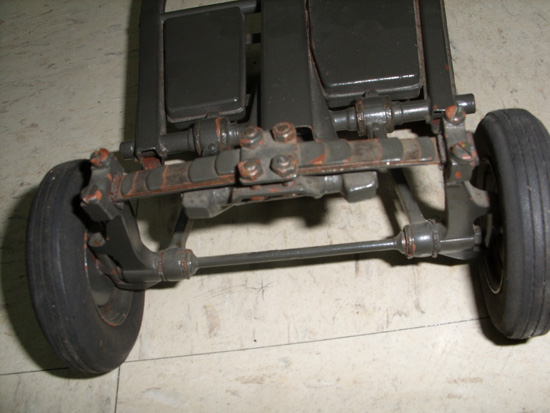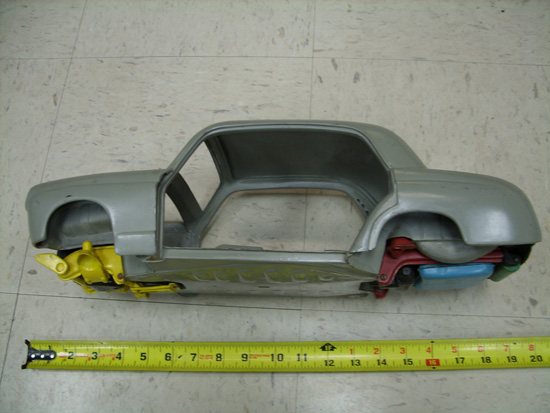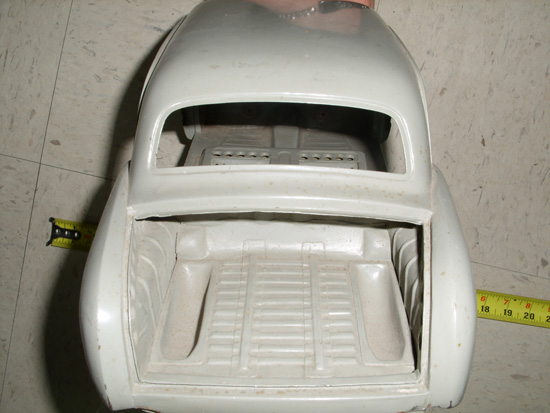 .